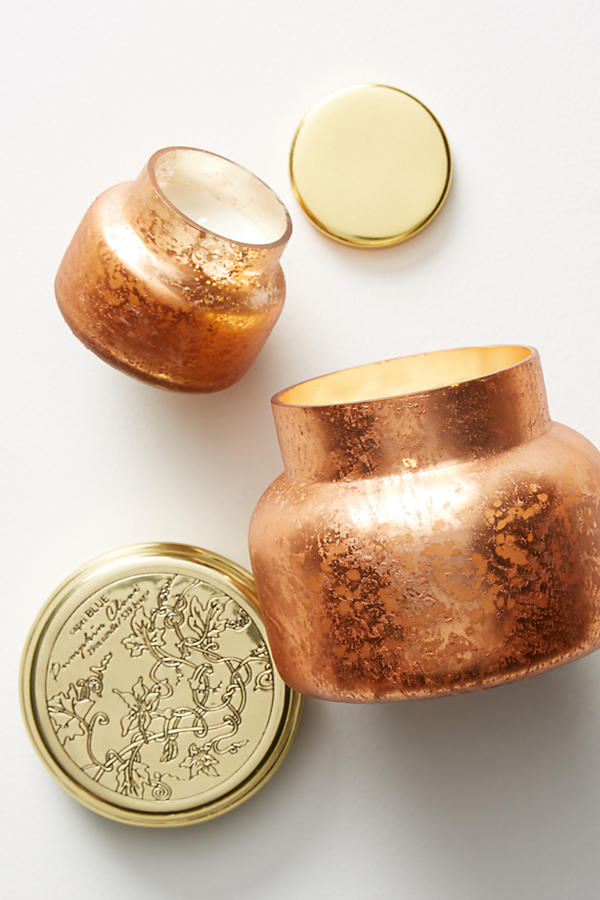 from a self-proclaimed candle connoisseur ;)
/// Confession:
I'm one of those people who would have these candles lit year round if I didn't share a home with a man who most certainly does not want the house to smell like these candles year round. Ahaha! I haven't totttalllly given up on converting him, but five years in, I'm pretty certain I'm going to remain the only holiday obsessed adult in our house. Knowing this, I milk this time of year for all its worth. Candles. Every. Night. I know. Wild. ;)
SO - on to some of my faves! I have some serious criteria when it comes to the babies. First, I don't want anything too expensive. You are literally burning your money away. Amirite?! So yes, I want them to be high quality (a clean burn that lasts!), but not the same price as a bomb bottle of champagne. Although, then you're just drinking your money away, so that's not much better, but you get my point. No 'splurging' on candles. Next criteria.. throw! I want someone to walk in the front door and say 'oohh.. it smells so good in here!' even when the candle's in the kitchen. That's not too much to ask, right? Third up.. it can't give me a headache. I am very sensitive to smells, so I will have a headache in five minutes flat if something too strong is happening. And last- it's got to make me feel something when I smell it. That cozy, homey, 'I can't wait for the weather to turn' kind of feeling. Because if it makes me feel like that, chances are it will make my crew feel like that, and that is #goals. So apparently I'm super high maintenance and demanding when it comes to candles. You learn something new every day! Ha! Take a peak below to see which ones passed my test. Are any of your faves on here? Comment below if there are any I must try!
 
/// Fave Fall Candles
Anthropologie Capri Blue Pumpkin- buttery pumpkin with notes of orange zest based in warm brown sugar and vanilla
Illume Boulangerie Pumpkin Souffle - orange, ginger and almond blended with clove bud, vanilla and tonka bean
Williams Sonoma Spiced Chestnut - warm, buttery fragrance of chestnut essence, spiced up with aromatic cinnamon and clove
Williams Sonoma Spiced Chestnut Hand Soap - I added this because it's our seasonal soap and I just LOVE it & Ry looks forward to washing her hands!
Voluspa Baltic Amber - notes of amber resin, sandalwood, vanilla orchid
Illume Copper Leaves - woody and aromatic, with notes of chestut and cinnamon
Bath & Body Works Marshmallow Fireside- Toasted Marshmallow, Smoldering Woods, Fire Roasted Vanilla, Crystallized Amber
Bath & Body Works Flannel- Crisp Autumn Air, Bergamot, Heirloom Mahogany, Soft Musk