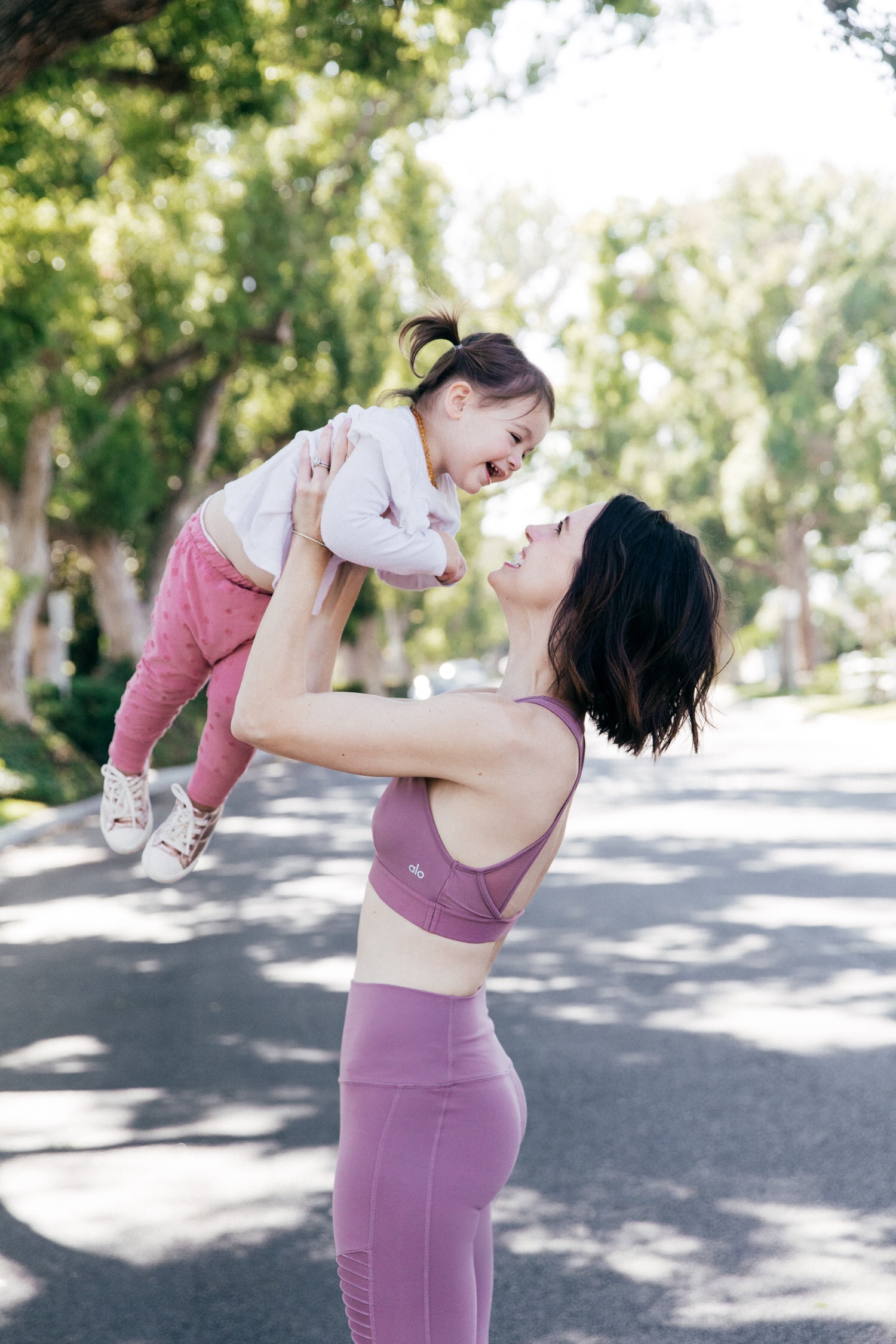 + bomb workout gear that helps make it happen..
Workout Gear
At some point during motherhood, workout clothes became a part of my #momiform . Woke up late.. workout clothes. Too tired to actually think about putting something coordinated on.. workout clothes. Too lazy to steam one of my million wrinkled tops.. you guessed it, workout clothes. Which is fiiinneee.. really, it is. When you're in survival mode and your attire is at the bottom of your priority list - or at least not at the top - it happens! BUT, for me, only wearing workout clothes to run errands and never to actually workout, started to really take a toll on me, mentally and physically. My plethora of health issues in the last few years certainly didn't help the situation, but I know deep down that my lack of exercise didn't helped in that area one bit. I posted an InstaStory a few weeks back talking about how good it felt to be back in a spinning class and the response from this tribe was sooo beautiful. Encouragement.. Gratitude for sharing.. so many reminders that we all have similar struggles. So next time you find yourself in some workout gear, I'm challenging you to break a sweat. It will serve you and the people you love in more ways than you can imagine. End of emo share sesh.. now on to my fave comy (+ cute!) outfits, because well all other motivation fails- putting on these digs helps me get my booty moving.
Alo Yoga - definitely the most money I have ever spent on workout clothing, but the two pairs of motto leggings I own have heald up incredibly well and have been worth every penny for me. I'm wearing Rose Quartz in the pictures with Evie.. some post color correcting makes them look more purple in the pic, but that's them! Click on any picture to shop.

Zella - is an ah-mazing option if you think $100+ is absolute insanity for leggings (I hear you! ;), but you still want amazing quality. Some of these Nordstrom finds are on sale and there are always amazing Zella options on Nordstrom Rack, as well!

Old Navy - No doubt, my favorite affordable workout gear. They actually have a new style that looks like a close copy of Alo's Motto legging, but at 1/4 the price. Kind of hard to say no to that, right? And with an Old Navy sale pretty much always happening, I say stock up! The key, in my experience, is to lean toward their high-waisted styles.. ;)

Sneaks - last, but not least, my all-time favorite shoes to run/workout/live in.. Flyknit Nikes. I have bought sooo many other pairs and I keep on going back.