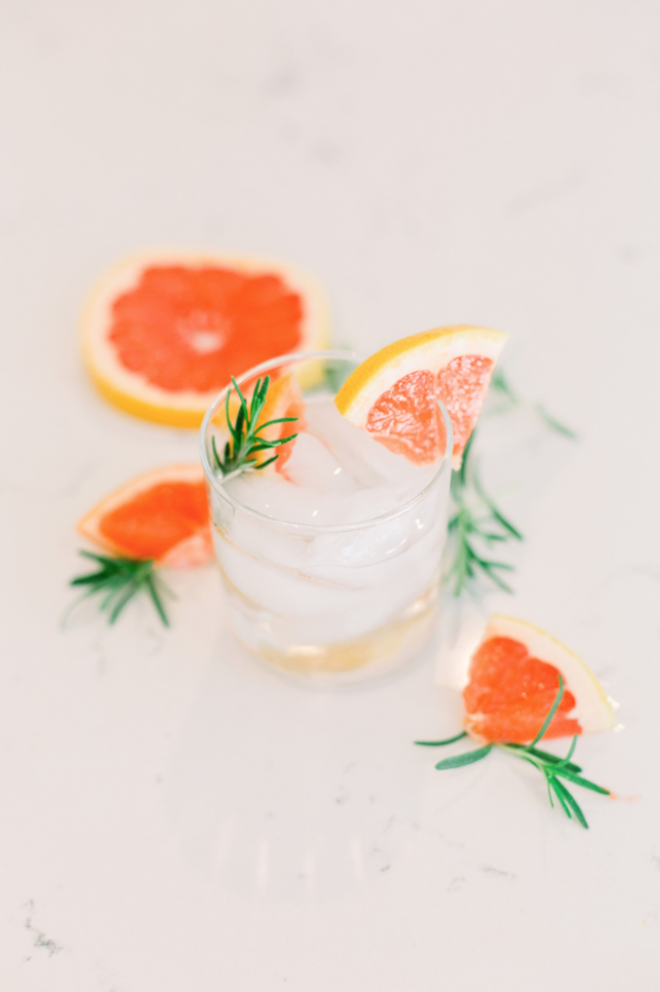 aka the only one I drink!
Guys. I have to start by saying I DON'T LIKE GIN. Like really don't like it.. And that's kind of a big deal because I'm Irish and Irish people like all the things. And I like all the things. Besides Gin. Okay, okay.. I"ve made my point?! SO, that being said, I LOVE THIS COCKTAIL AND IT MADE ME A GIN BELIEVER!!! And being fully transparent, because obviously- I actually tried a version of it with Vodka and was NOT feeling it. I mean, it was fine, but the combo of the elderflower tonic with the gin is light and beautiful and really really lovely. Who knew? My gin loving hubby and personal mixologist is happy and I'm happy and I can't wait for ya'll to make this perfect spring-y, summer-y cocktail!

CHEERS!!!
2 oz of Gin

Fever Tree Elderflower Tonic (-OR- any Fever Tree Tonic if you have access to it! It's widely distributed in grocery stores and doesn't have the corn syrup that makes normal tonic wayyyy too sweet! #gamechanger)

Juice of 1/4 of a grapefruit + thin slice for garnish

1 sprig fresh rosemary
1. Chill the drinking glass if you have time! Makes SUCH a difference! ;)
2. Add ice to the glass. Squeeze the juice of 1/4 of a grapefruit into the glass and discard.
3. Add a thin slice of grapefruit and a rosemary sprig to the glass.
4. Pour gin into the glass. Add tonic and mix it up!
5. Tell me if you love it!!! ;)
Also, Jordi and I have been having a blast making our own cocktail creations when we have 'date night in!'
Tell us your fave liquor and/or mixes and we will gladly whip something up!