The coziest basics for your collection
Warning: You might attempt to live in them.
SO I'm sure it doesn't come as a surprise that I have an extensive collection of Pj's given the fact that I have a website called That Cozy Life. I mean, if that's not a pretty clear indication of an obsession, I don't know what is. Buuuuttt it might come as a surprise that, even with my drawers upon drawers of jammies, I find myself reaching for the same pairs over and over. So to spare you your own 'purchase and sit in drawer' saga, here are the best of PJ's right now- the ones that are on repeat in my cozy little bedroom this very second.
/// FAVE PJ Basics
1. DKNY Stripe PJ Pants - made of 100% Vicose, these are light, breathable, oh so soft and the classically chic stripe isn't going out of style. Added bonus, they are too short for my long legs! Pair with a supersoft lounge T from the GAP (hello, modal!) or scoop up a cheaper version from here or here.
2. PJ Salvage Short Sleeve T, Jersey Pajama Pants, and/or modal Shorts - this brand is wonderful. I've been mixing and matching these exact pj's for years now and they hold up SO well and are oh so comfy. I have them in grey and black, but am grabbing them in the seasonal burgundy now! The shorts option is fab if you're a hot sleeper. Which I totally am. TMI? Ha!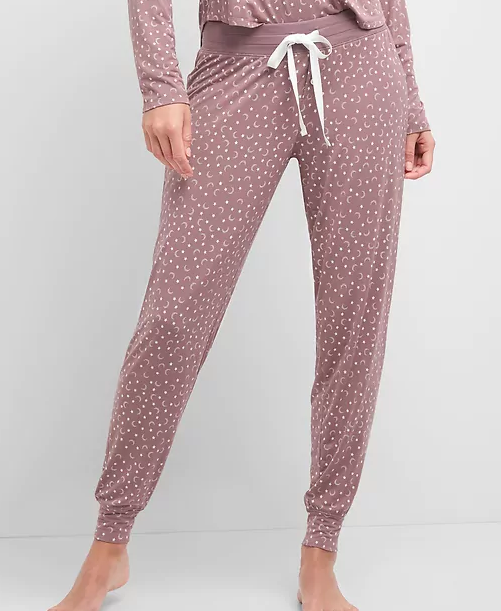 3. GAP - Some of my favorite pieces are from GAP because you can't go wrong with their modal pieces and when they're having a sale (which is basically every other day!), their prices are the bomb. I've worn these pj's multiple times a week for about a year and everything still looks brand new.

GAP Modal Sleep Joggers
GAP Short Sleeve modal T
GAP Sleep Graphic Pullover
GAP Modal V Neck Sleep T

I've linked my favorite sleep joggers with matching short sleeves, long sleeve, and graphic pullovers. The comfiest modal fabric with fun patterns.. what's not to love?

Are their any insanely cozy PJs I'm missing?! Fill me in! ;)